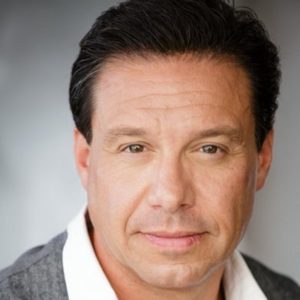 Born and raised in the United Kingdom until the age of twenty-one, Mark has been an attorney since 1994. Before entering private practice, Mark began his legal career as a Palm Beach County Assistant State Attorney, a position he held until 1999. During his career as a Government lawyer, Mark served as Chief of two different County Court Divisions and, thereafter, was promoted to a felony trial division. He has handled thousands of cases ranging from first-degree misdemeanors to Capital Murder.
Mark was admitted to the Florida Bar in 1994 and, in 1995, was admitted to practice before the U. S. District Court for the Southern District of Florida. In 2005, he was admitted to the District of Columbia Bar. In 2022, Mark was admitted to practice law in the Commonwealth of Massachusetts, and shortly thereafter the firm opened its office in Boston.
Mark received his Bachelor of Arts Degree from the University of Michigan in 1990, his Juris Doctorate from Nova Southeastern University College of Law in 1994, and his Master of Laws Degree (L.L.M.) from American University, Washington College of Law in 2005.
In February 2016, Mark formed Drug and Alcohol Attorneys (http://drugandalcoholattorneys.com) a concierge service dedicated to help families and individuals suffering from substance use and mental health disorders. Together with his experienced team, and using the tools and resources only available to an experienced practitioner, Mark has been witness to many individuals experience the miracle of recovery.
In 2020, not long after the Covid-19 pandemic began, Mark noticed a disturbing trend of individuals who were relapsing, suffering from anxiety and depression, and calling for help. Shortly thereafter Mark formed Baker Act Attorneys (https://bakeractattorneys.com). Many of these individuals found themselves being involuntary committed by the State and held against their will, under the Baker Act (Chapter 394). Now in the care, custody and control of the State, these individuals were being abused, mistreated, forced to take medications, and unable to secure their release.
Mark discovered that many hospitals and Baker Act facilities only cared about making money, not helping people. Prior to forming Baker Act attorneys, facilities were free to violate rights and the Baker Act statute itself, because no one was watching. That changed in 2020, Mark has successfully litigated against many hospitals and facilities and is now feared in that community. "I believe we can get everyone out of a hospital or facility provided the family doesn't delay calling us. I'll drop everything, day or night, to help an individual being held unlawfully."
When he's not working in his law practice, Mark empowers members of the community by teaching Krav Maga (the Israeli system of hand to hand taught to the military, special forces, and anti-terror units). He also enjoys an early morning work-out believing that a healthy body leads to a healthy mind.